Comments Off

on What is CLP? and Why should you be certified
What is CLP? and Why should you be certified
CLP stands for Certified Laser Professional. It states that the person with this title has completed a Nationally recognized certificate program and is a certified expert in their field.
---
Wikipedia:

According to the National Council on Measurement in Education, a certification test is a credentialing test used to determine whether individuals are knowledgeable enough in a given occupational area to be labeled "competent to practice" in that area.
Why should you be a Certified Laser Professional?
The value of being Certified in the Beauty Industry is astonishingly respected. Displaying Certificates in your place of business states that you have gone the extra mile to prove your skills outside of your training. It proves to clients that you are competent and have the skills necessary to do the services they are requesting. Certification builds trust, client retention and career advancement.
If you are an employer certification has tremendous benefits. It is a way of evaluating potential new hires, and analyzing job performance and employees skills. Certification motivates existing employees to advance their skills, knowledge and careers.
Would you prefer to work with the doctor that has his diploma on a blank wall? Or would you rather trust the doctor that shows off his diploma as well as his continued dedication to his industry with all of his certifications surrounding the diploma?
Certification gives people a feeling of reassurance when we see certifications alongside credentials when dealing with any specialist.
While getting the diploma in your field of expertise is essential, and you can't do your job without it, certification states that you have proven yourself to stand out from the crowd. It says, this person has gone above and beyond the average to prove that their clients are in capable hands.
Allied Beauty Experts has set the industry standard for laser hair removal and photo-rejuvenation with our Laser Certification Program.
The exam is Nationally recognized and and has been used as a requirement to obtain laser hair removal licensing by the state of Oregan.
We here at Allied Beauty Experts value the importance of continued education in our Industry and are here as your industry resource to give you the tools to grow your business and earn more.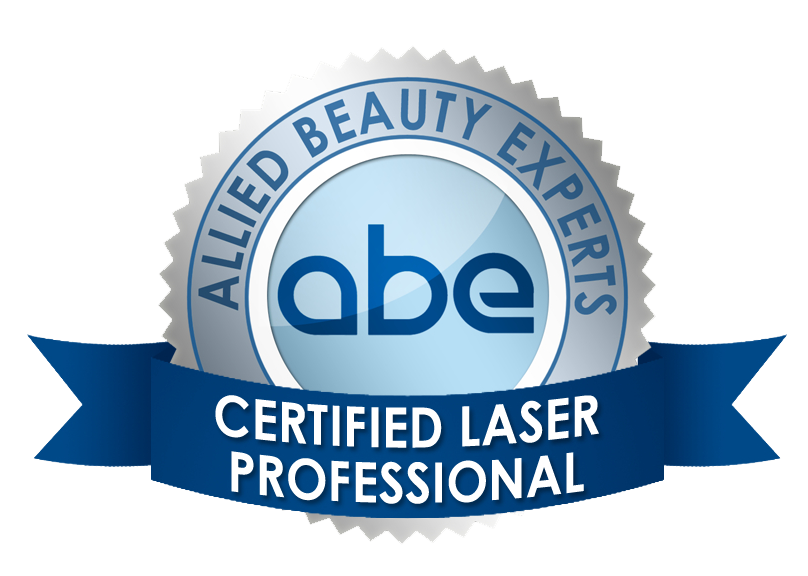 Please call us or visit our CLP page to find more information or to register for the Laser Certification.
Allied Beauty Experts is a nationally recognized association for the beauty industry. We are Your Industry Resource!
Questions About Allied Beauty Experts Association. Give Us a Call…
Or Email Us…
Follow us!